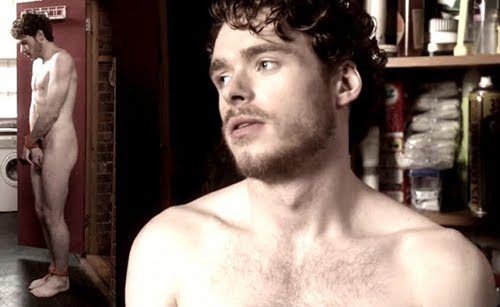 Visto il successo di Game of Thrones, era solo questione di tempo prima che prima che i membri del cast iniziassero a ricevere offerte per il cinema. Ma nonostante le accuse di nudità gratuite piombate sullo show, nessuno si aspettava il debutto di Richard Madden nel genere porno.
Madden, che nella serie televisiva Il Trono di Spade interpreta Robb Stark, ha accettato il ruolo di protagonista in Long Nights Short Mornings, film erotico dove interpreterà un turista in vacanza a New York che andrà a letto ogni sera con una donna diversa.

Il film, diretto da Chadd Harbold, non è certo il solito pornazzo da cinema di periferia, piuttosto può essere classificato come indie porn, una via di mezzo tra Shame e The Girlfriend Experience, ma più spinto.
Si dice che a spingere Richard Madden ad accettare la parte sia stata la voglia di fare completamente diverso, per paura di restare intrappolato nel personaggio di Robb Stark. E sicuramente Long Nights Short Mornings rappresenta una bella sfida per Madden.
Photo | mynewplaidpants.blogspot.it