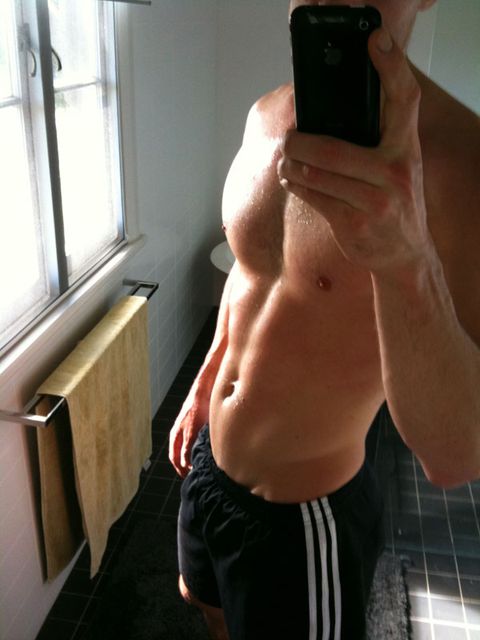 Guys with iPhone è un sito internet che raccoglie una vasta collezione di autoritratti erotici maschili che vede protagonisti i ragazzi più eccitanti di tutto il mondo, sia gay che etero, ansiosi di farsi guardare.
La particolarità di queste foto è che sono scattate tutte con la fotocamera dell'iPhone. Una pubblicità molto efficace per la Apple, non trovate?
Di seguito, una piccola fotogallery dalla loro Hall Of Fame.